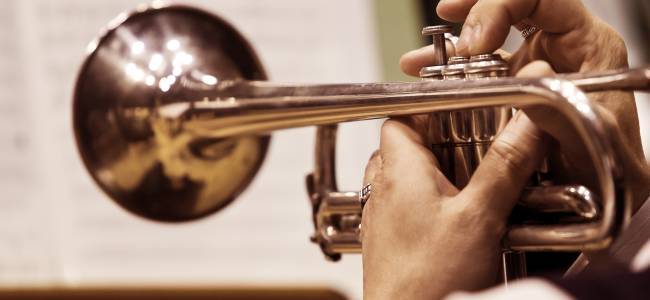 Tis the Season
The Ontario Chaffey Community Show Band and the family of Mary Watson-Ortiz are proud to present "Tis the Season" on Monday, December 16, 2019 in the main ballroom at the Ontario Convention Center located at 2000 E. Convention Center Drive in Ontario.  Early concert goers are invited to come at 7:00 p.m. to hear "The Woodwind Celebration," an ensemble of musicians from the Show Band.  Complimentary cookies and coffee will be served in the lobby of the main ballroom.  The concert begins at 7:30 p.m. and is FREE to the public.
The concert will include a repertoire of popular holiday music and features special guest vocalist Ms. Bethany Encina, talented singer and Choral Music Director; the Los Osos High School Serenata Treble Choir; and Solo Violoncellist and guest conductor Matthew Keating, Executive Director of the Claremont Community School of Music.  Also highlighting the program are Show Band solo vocalist and Concertmaster Chris McAleer, vocalist and horn player Isaac Gonzalez, and the outstanding musicians of the Ontario Chaffey Community Show Band.  The concert will be narrated by Inland Valley Daily Bulletin columnist David Allen and Chaffey School District Director of Community Relations, Susan Petrocelli.
Bethany Encina is the Director of Choirs at Los Osos High School in Rancho Cucamonga, CA, of which she is also an alumna – class of 2006.  She received her Bachelor of Music in Vocal Performance and Music Education from Chapman University in 2010 and her Master of Art in Teaching Choral Music from the University of South Carolina in 2012.  She currently serves as the Vice President of Membership for the Southern California Vocal Association and sings as a chorister and soloist for the Inland Master Chorale.
Serenata Treble Choir is one of two Advanced Choirs and of five total curricular choirs at Los Osos High School.  Its members are among the most skilled singers on campus and work to maintain excellence in music and academics throughout the year.  Serenata consistently receive Superior ratings at festivals and were recently invited to perform with the Inland Master Chorale in their performance of John Rutter's Mass of the Children.
Matthew Keating is an outstanding instrumental soloist and music educator and has graced the Show Band stage on several past concerts.  He received a Bachelor of Music in Performance from California State University, Northridge and attended the StaatlicheHochschule fur MusikTrossingen in Germany.  He is a gifted administrator and leader at the music school and continues to work tirelessly to provide music education for students of all ages and backgrounds.
The concert will begin with a sing-a-long medley of traditional Christmas carols performed by the Show Band with audience participation.  During the medley, a visitor from the North pole is scheduled to make an appearance.  Isaac Gonzalez will sing two beautiful holiday selections "Mary's Boy Child" and "I'll Be Home for Christmas."  Later in the program he will sing the haunting "Ave Maria."  Ms. Encina will be featured on several solos including "Grown Up Christmas List" and the timeless "O Holy Night."  Her Serenata Choir will perform with her on J.S. Bach's "Jesu, Joy of Man's Desiring" and "I Heard the Bells On Christmas Day" which will also include Chris McAleer and Isaac Gonzalez.  Chris will also sing "White Christmas" in honor of the concert's sponsor and will narrate "Twas the Night Before Christmas," an original work by Dr. Gabe Petrocelli.  Ms. Encina and Chris McAleer will team up in an exciting vocal duet presentation of "Winter Wonderland."  The concert will conclude with the iconic "Silent Night" that will include the Serenata Treble Choir and audience participation.
Join us for a hot night of holiday music while having a hot cup of FREE STARBUCKS COFFEE, and put some green stuff in the Hungry Tuba.  We will also have many of our DVD's available for a small donation.  This concert will be broadcast on local Ontario cable Channel 3.  Check your cable listings for the date and time.  For additional information regarding these performances or the rest of Show Band's upcoming concert season, please check our website at www.showband.net [showband.net] and follow the Show Band on Facebook [facebook.com], Twitter [twitter.com], YouTube [youtube.com], and Instagram [instagram.com].
The community can help support the Ontario Chaffey Community Show Band by becoming a patron of The Friends of the Ontario Chaffey Community Show Band Concert Society for $25.  Become a Bronze Baton donor for $50-$100; Steel Baton $150-$200; Silver Baton $250; Gold Baton $500; Platinum Baton $1,000 and Diamond Baton $2,500.  Individuals or businesses may also become a Show Sponsor for $1,000.  For more information on sponsoring a show, contact director Dr. Gabe Petrocelli at [email protected].  All Donor names will be included on every program and our website for the entire concert season.  Baton and Show Sponsors will also receive complementary DVDs of each performance.  The Friends of the Ontario Chaffey Community Show Band is a registered charity under Internal Revenue Code Section 501 C (3); EIN # 46-1422958.  Checks may be made out to: Friends of the OCCSB, P/O Box 1512, Ontario, CA 91762.