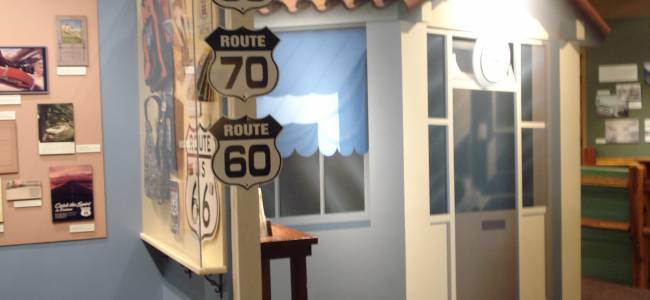 Wednesday, February 13, 2019
Closure of Ontario Museum of History & Art's Road Ways Exhibit and a Fresh Look at Ontario's Relationship with Water
The Ontario Museum of History & Art received a grant from the Institute of Museum & Library Services to create a new exhibit called Built on Water: Ontario and Southern California. This exhibit will open in 2021 and is devoted to an understanding the history, present, and future of water conservation in Ontario and the surrounding region.
As a result, the Museum's Road Ways exhibit will permanently close this Sunday, February 17, 2019. Road Ways opened in 2006 and details the impact the road has on American life and culture, America's fascination with traveling, and the Inland Empire's history through historical landmarks. This weekend is your last chance to experience the Road Ways exhibit.
The Museum's curatorial staff is excited to bring a new experience to the Ontario community and work on this rare opportunity to re-imagine the exhibit space. Built on Water will feature interactive spaces that focus on Ontario and the region's relationship with water. This exhibit will provide visitors an opportunity and impactful resources to better understand water conservation.
Throughout the construction of the next exhibit, the Museum will remain open to the public. To find the latest program and exhibit offerings, please visit www.ontarioca.gov/museum or call (909) 395-2510.