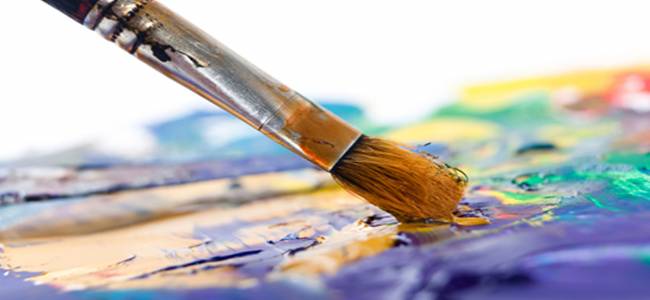 Arts, Culture & Creativity Month Recognition
This month, we are excited and thankful that the Ontario City Council has recognized April as Arts, Culture & Creativity Month.  Agencies throughout the State are proclaiming April as Arts, Culture & Creativity Month, which is a month dedicated to connection, advocacy and mobilized efforts to advance the arts across the state.
Arts are not only as impressive and an important agent for economic development, but also impact societal issues that include health, housing, transportation and education.  The arts serve to give voice to our many neighborhoods, spark creativity, foster empathy and understanding, spur civic engagement and serve as a continual source of personal enrichment, inspiration and growth.
This falls right in line with the Arts & Culture Committee's mission statement, which is "through dynamic leadership, we enrich lives by engaging the community in arts and cultural experiences within the city."
Ontario dazzles with lots of arts and cultural events and programming that allows us to connect with the residents and businesses that call Ontario home.
We are advancing the arts in the Community Life & Culture Agency by increasing arts related programming, classes and exhibits.
Whether its music or painting classes held at the Armstrong Community Center, catching the latest exhibit at the Ontario Museum of History & Art, finding a book at the Ontario City Library that transports you to a land far away, or creating new public art pieces throughout the city, we have something that can cater to anyone's liking, regardless of your age.
In 2018, the City and Chaffey Community Museum of Art partnered to plan and implement our inaugural Ontario Festival of the Arts.  The event drew over 3,000 attendees and provided free art classes; live performances; and showcased local artists.
Next week, on Thursday, April 25, we will host the inaugural Ontario Arts & Culture Awards ceremony that will honor an individual artist (Tony Sheets); a cultural organization (Sam and Alfreda Maloof Foundation for Arts and Crafts); and a patron of arts and culture (Randall Lewis and the Lewis Family).  The event will be held on the grounds of the Ontario Museum of History & Art beginning at 5:30 PM.  Funds raised from this event will benefit the Ontario Museum as well as multiple arts and culture initiatives within the City.
Everything that we do could not be done without the support of yourselves and the many nonprofit arts related organizations that help us in advancing our effort.  We thank all of the organizations that have assisted us get to where we are today.
Thank you to the Ontario City Council in helping make Ontario Southern California's destination for arts and culture for everyone, every day.