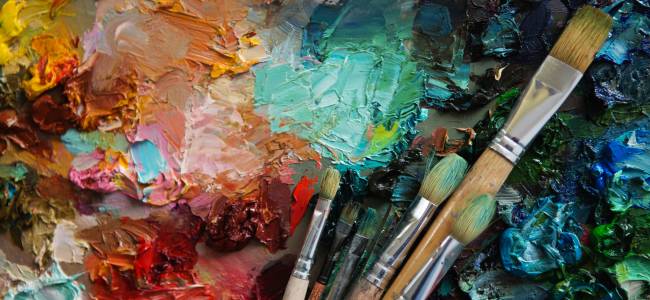 How to View and Interpret Art as a Beginner
Artwork often sparks a lot of interesting ideas and many different interpretations for every individual. But how should one view/interpret art, especially as a beginner? Make sure to read the title and description, if there is one, for the artwork. Before and after viewing the artwork, it's important to ask questions and discuss what you viewed whether it's amongst others or by yourself.
Here's 10 questions to ask when viewing and interpreting art:
What is going on in this artwork?
How does your eye move through the artwork? What choices did the artist make to make that happen?
What was your first reaction to this artwork and why do you think you had that reaction?
How do you personally relate to or connect with this artwork?
What emotions do you notice in the artwork? What emotions do you feel?
What do you like and dislike about this artwork?
Does your opinion about the artwork change the longer you look at it? Why?
What do you think this artist is trying to say in this artwork? What is the story/meaning/message?
What was happening in history when this artwork was made? How does that change your understanding of the artwork?
What are the values and beliefs of the culture in which this artwork was made? How might your interpretation of this artwork be different from someone in another culture?
Put these questions to action by visiting the Ontario Museum of History & Art or the Chaffey Community Museum of Art. Check out upcoming exhibits and events by visiting www.ontarioarts.org/events
And be sure not to miss the inaugural Ontario Festival of the Arts on September 15, 2018 from 11 AM – 6 PM. For more information about the festival, visit www.ontarioarts.org/festival
Source: https://artclasscurator.com/82-questions-to-ask-about-a-work-of-art/