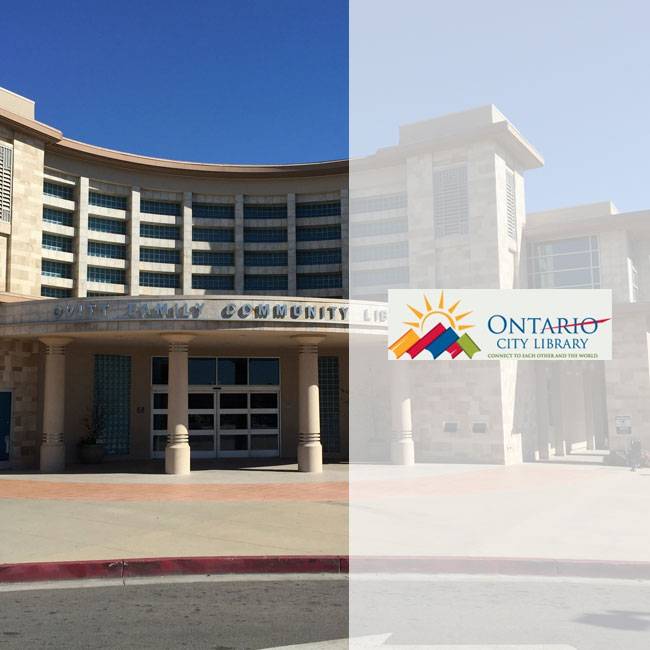 Ovitt Family Community Library
215 East C Street, Ontario, CA 91764, United States | (909) 395-2004
On November 15, 1885, a handful of settlers gathered in the parlor of the Ontario Hotel to discuss their need for a library. This informal meeting has been regarded as the founding of Ontario City Library. The City department was established in 1891 and has grown to two facilities with over 185,000 materials including books, magazine subscriptions, newspaper subscriptions, documentaries, feature films and more. The library also offers educational and recreational programs and services for community members of all ages and features the Robert E. Ellingwood Model Colony History Room, on the lower level of the Ovitt Family Community Library, contains resources covering the history of Ontario and the western region of San Bernardino County.
Ontario City Library locations include:
Lewis Family Branch located on the campus of Colony High School at 3850 East Riverside Drive, Ontario, CA 91761
Ovitt Family Community Library located at 215 East C Street, Ontario, CA 91764
Mission
We strengthen our community by creating and supporting lifelong reading, learning, and enjoyment.
Vision
The Ontario City Library is your place to connect to each other and the world—where you are inspired by our materials, innovative programs and services, and are delighted by our commitment to the community.
Visit Website