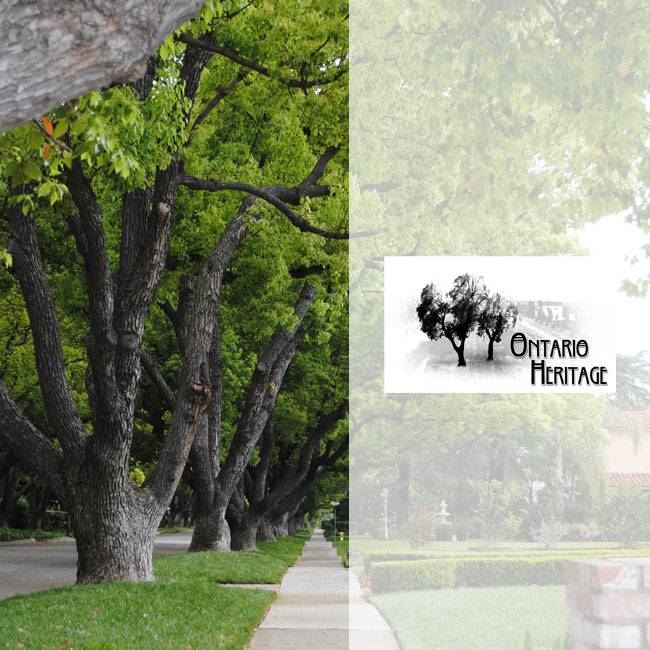 Ontario Heritage
PO Box 1, Ontario, CA 91762 | (909) 984-6558
Ontario Heritage is run by its all volunteer Board of Directors. We are always looking for volunteers to assist with the planning and running of the annual historic walking tour, biennial home tour, annual historic cemetery tour and other special events that may be held throughout the year.
Ontario Heritage has worked closely with the City of Ontario to ensure the protection of our historic places. We continue to support the designation of our historic neighborhoods as Historic Districts, and the implementation of a mitigation fee for the demolition of an historic resource.
Is the ongoing process of preserving our historic downtown and learning about the rich history of the Model Colony important to you? Our Mission Statement to "Preserve, Protect and Promote Our Model Colony" is not only for us but for our future generations. The events that we hold are all part of pursuing our mission and making the public more aware of our purpose. If you are not yet a member, please consider joining us on this journey. Not only will you become more aware and knowledgeable of Ontario's past history, you will be inspired to walk with us as we go forward in "Preserving, Protecting and Promoting Our Model Colony."
Membership dues support many of our projects and programs and help further the cause of historic preservation. For further information please visit our website at www.ontarioheritage.org and our Facebook page at www.facebook.com/ontario.heritage.
Visit Website