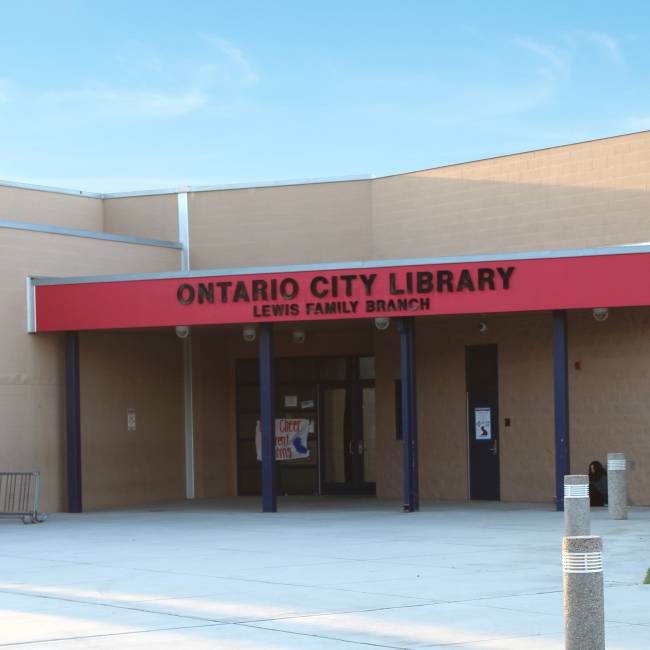 Lewis Family Branch Library
3850 East Riverside Drive, Ontario, CA, United States | (909) 395-2014
Open: Monday - Saturday | Hours: Sunday: Closed Monday - Wednesday: 12 PM - 8 PM Thursday - Saturday: 10 AM - 6 PM
Mission
We strengthen our community by creating and supporting lifelong reading, learning, and enjoyment.
Vision
The Ontario City Library is your place to connect to each other and the world—where you are inspired by our materials, innovative programs and services, and are delighted by our commitment to the community.
Values
We will provide the most community value if:
We are Committed to the Community:
We provide equitable access to everyone.
We respect the public's right to intellectual freedom and to privacy.
We Achieve Excellence Through Teamwork:
We provide opportunities for our staff to learn, grow, and work together to achieve excellence.
We collaborate and partner to leverage resources.
We Do the Right Thing the Right Way:
We are looking forward with optimism while honoring our past.
We are accountable to the community, the City, and to each other to do the right thing the right way.
We use appropriate technology as a tool to enhance our services and our productivity.
Visit Website