Faces of the Community
April 7, 2016

-

August 7, 2016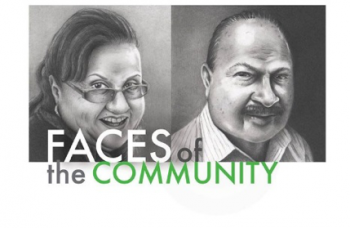 Explore the history of Our Lady of Guadalupe Parish and its neighborhood in Ontario at the Ontario Museum of History & Art, Carlson Gallery. Through individual interviews and drawings, artist Andrea Benitez documented the personal histories, experiences and memories of twenty individuals associated with the church in one of the oldest Hispanic neighborhoods.
The exhibit is part of Ontario's 125th Anniversary in 2016, in conjunction with "Heritage at the Square" Saturday, May 14, 2016, at Ontario Town Square, from 3 PM to 7 PM.
Photo courtesy of Andrea Benitez.
Related Events