6th Annual Historic Cemetery Tour at Bellevue Memorial Park
October 10, 2015 @ 10:15 AM

-

12:15 PM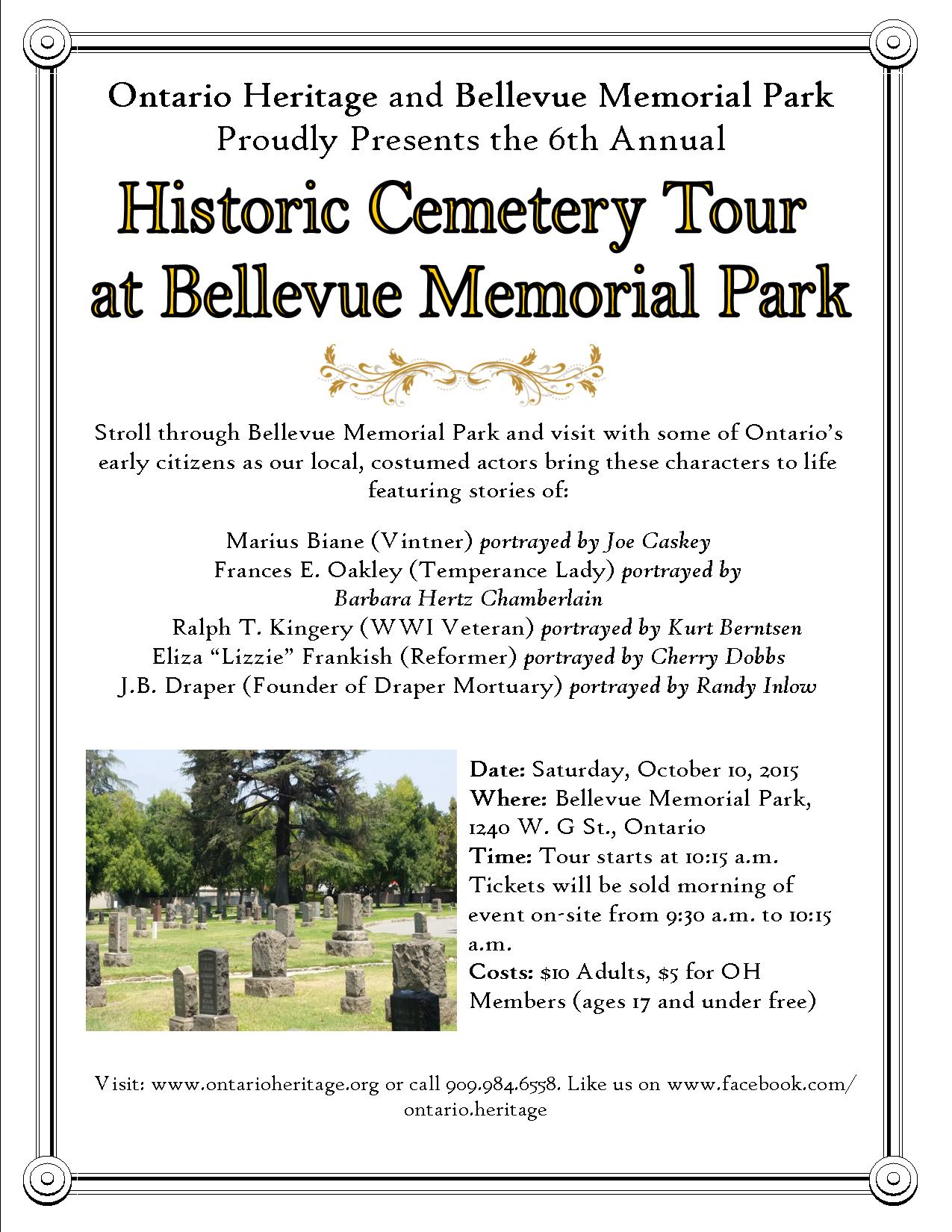 Presale tickets will be sold starting in September at Logans Candies, 125 West B St, Ontario; Graber Olive House 315 E. 4th St, Ontario and Bellevue Memorial Park 1240 West G St, Ontario. For further information please call 909.984.6558. 
Stroll through Bellevue Memorial Park and visit with some of Ontario's early citizens as our local, costumed actors bring these characters to life featuring stories of:
Marius Biane (Vintner) portrayed by Joe Caskey
Frances E. Oakley (Temperance Lady) portrayed by Barbara Hertz Chamberlain
Ralph T. Kingery (WWI Veteran) portrayed by Kurt Berntsen
Eliza "Lizzie" Frankish (Reformer) portrayed by Cherry Dobbs
J.B. Draper (Founder of Draper Mortuary) portrayed by Randy Inlow
Date: Saturday, October 10, 2015
Where: Bellevue Memorial Park, 1240 W. G. St., Ontario
Time: Tour starts at 10:15 a.m. Tickets will be sold morning of event on-site from 9:30a.m. – 10:15a.m.
Costs: $10 Adults, $5 for OH Members (Ages 17 and under free)