Three Artists ● Two Museums ● One Exhibition
The Ontario Museum of History and Art and the Chaffey Community Museum of Art are jointly presenting a major exhibition – Art for Living and Living for Art – that explores the artistic duality of three artists: Millard Sheets, Tony Sheets and Luis "Rick" Caughman. These three artists each created art for commercial and public art applications, and each produced a significant body of artwork for their own pleasure.
The Ontario Museum of History and Art is hosting Art That Works, an exhibition of the commercial art of the three artists, while the Chaffey Community Museum of Art is hosting Pure Pleasure, an exhibition of fine art created by the artists without any constraints from patrons or others.
Commercial art refers to applying aesthetic principles to the design or decoration of useful objects while fine art refers to art intended to create beauty that pleases the senses. Drawing, painting and sculpture are examples of fine art while architecture and graphic design are examples of commercial art.
The intent of the exhibition is to demonstrate that success in commercial art and fine art are not mutually exclusive. The exhibition will include new and rarely-exhibited art encompassing the decades from the 1920s to the present.
Exhibit dates are February 2 through March 26, 2017. The artist reception is Sunday, February 12, 2017 from 2 pm to 4 pm. The two museums are located across the street from each other in the Arts District of downtown Ontario.
---
The Artists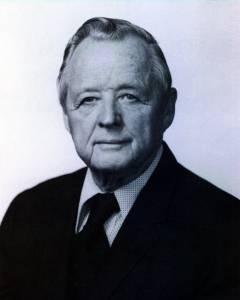 Millard Sheets (1907-1989). Born in Pomona, Millard Sheets was a recognized watercolor artist while still in his teens. By the 1930s he was gaining national recognition as a prominent American artist. From 1931-1954 he taught art at Scripps College and Claremont Graduate School and until 1956, served as the director of the art exhibition at the Los Angeles County Fair. During the Depression, he helped hire artists for the WPA Art Project, and was an artist-correspondent for Life magazine during World War II. He is a founding member of the California Scene Painters who established a new style of American watercolor painting.
In 1953, Millard Sheets established a studio in Claremont to undertake large projects including murals, mosaics, stained glass and sculpture for private homes, public spaces, and commercial businesses. He is credited with over 200 architectural designs and murals, including murals for the Los Angeles City Hall and some 43 buildings for financier Howard Ahmanson and Home Savings and Loan Association. In 1994 the Fine Arts building at the Los Angeles County Fair was dedicated to Millard Sheets, who directed fine art exhibitions there for 26 years during the Fair.
Tony Sheets (1942-): Tony Sheets, son of Millard Sheets and an artist in his own right, was raised in a small artist's colony in the foothills of Claremont and grew up with art. In the early 1960s he began 13 years of apprenticeship to sculptor Albert Stewart, while working in the studios of other artists to learn enameling on copper, ceramics, ceramic sculpture, painting and printmaking.
Working as an assistant to artist Tom Van Sant, Tony helped develop new processes to create concrete wall sculptures and apply sand and cement to wall reliefs. In 2007 Tony was named Director of Art for the Millard Sheets Fine Arts Building at the Los Angeles County Fair, a position he held until 2015.
Tony has specialized in large-scale sited works as well as work on an intimate scale. He has worked to preserve his father's legacy by helping remove murals threatened by demolition of the buildings they were installed in.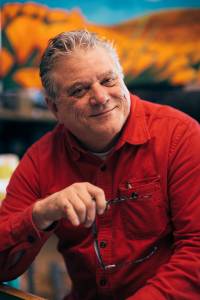 Luis "Rick" Caughman (1956-). Rick Caughman lives in Ontario. He graduated from the Art Center College of Design in Pasadena with a degree in advertising illustration which trained him to work in the communication arts. He began his career teaching at Chaffey College and the La Sierra campus of Loma Linda University on a wide spectrum of fine and commercial art topics.
While teaching, Rick designed and created commercial art for clients such as Los Angeles World Airports, Apple Computer, Omnitrans, Celestial Seasonings, World Conservation Union and Scripps College. His public art commissions include installations in the Greater Ontario Convention and Visitors Bureau and the Ontario Airport.
Rick's fine art emphasizes the human experience in narrative, abstract or metaphoric form. He creates using a broad spectrum of media including acrylic, charcoal, gouache, ink, etching and printmaking.
Throughout his career, Rick has balanced his roles as arts teacher, commercial artist and fine artist. He is committed to his hometown, maintaining his residence and an artist studio in Ontario and serving as a proponent for arts and cultural development in the city.
---
Location of Two Museums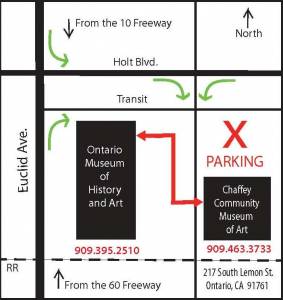 ---
Thank you to our Sponsors!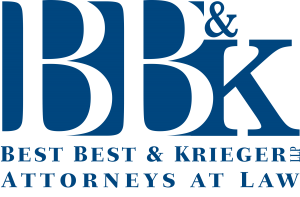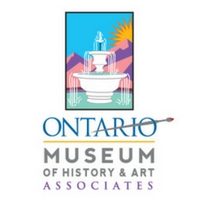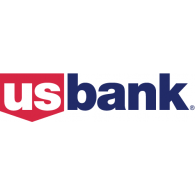 City of Ontario
Ontario Convention Center
The Arts Area
Paul Hofer and Galleano Winery
Strum Brewing Company
The Arts Connection
---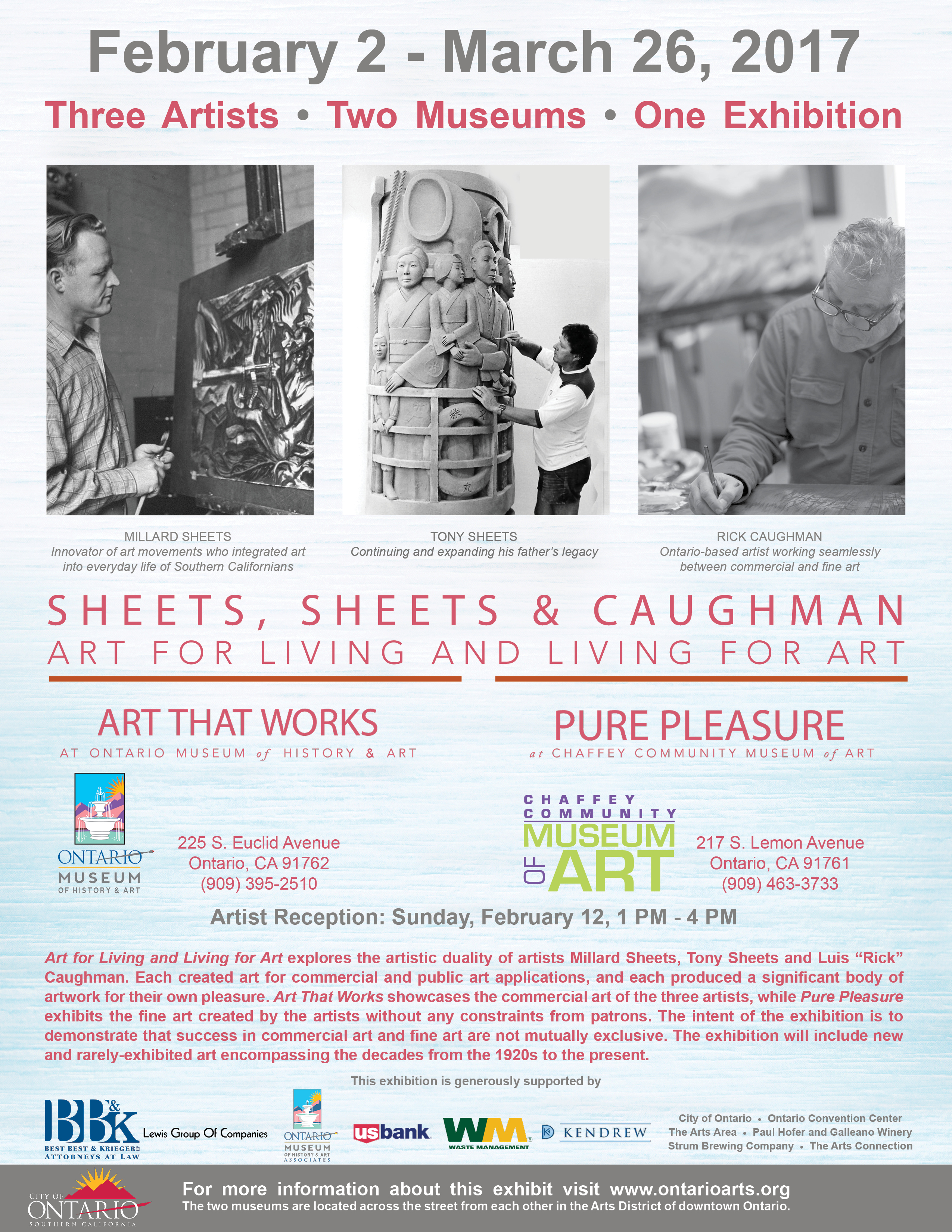 ---
How To Read Art
Reading Art with a Creative Eye
To see and comprehend an artist's message expressed in an artwork, we must learn to look closely with both a critical and creative eye. As we have learned to translate texts from a novel, we can also "read" the visual data of shapes and colors to understand the ideas and feelings expressed by the artist. The artwork provides us with direct access to the vision of an artist, to which we add our own experience, thoughts, and emotions. The story of an artwork is told in one image, one moment, one frame, so we must take the necessary time to look closely to analyze, appreciate, and respond. Just as you would not wish to skip a chapter in a novel or fast-forward through a film or merely read the summary by a critic as a substitute for your own experience, we should not allow ourselves to miss the intimate experience between an artwork and its viewer. Look closely with a creative eye.
Reading Art with Children
Some preparation tips for prior to your art museum visit:
Discuss what you might see and experience at an art museum. What is a museum?
What are the many different forms of art that you'll see?
Read a book about art or going on a trip. A few suggestions:
Brunhoff, Laurent de. Babar's Museum of Art.
• O'Connor, Jane. Fancy Nancy at the Museum.
• Wellington, Monica. Squeaking of Art: The Mice Go to the Museum.
• Mark, Jan. The Museum Book: A Guide to Strange and Wonderful Collections.
Review expectations for behavior in an art museum. No running, no touching paintings or objects, use your inside voice, and stay near the adults.
Some fun learning activities for during your museum visit:
Talk about the various styles of paintings. Opportunity to introduce new vocabulary words such as watercolor, abstract, and contemporary.
Have them share the colors, shapes, and patterns they see.
Stand or sit in the middle of a room and play "I Spy."
Can you guess the name of the painting or make up an even better name for it?
Make up a story to go with your title.
What materials were used to make that artwork?
With a little extra preparation and some fun learning strategies you can have a successful museum trip with your children. Hope to see you there!